About Me and The Pierce Family Ranch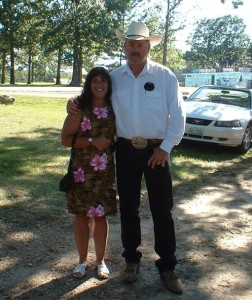 I have lived in the surrounding Newberg Oregon area for all of my life. During this time I have enjoyed raising a family and growing an amazing garden, riding and competing with my horses, taking care of the livestock, and working on the ranch.
When I met my husband, Marvin, 20 years ago we started raising our own personal livestock – chickens for their eggs, beef and pork, and most recently turkeys. Once you have had a home grown breakfast of sausage, eggs and potatoes from the garden or perhaps an amazing BBQ over an open fire pit of brisket or steaks with corn and assorted garden veggies, it is truly difficult to go back to any other kind of meal. Over the past several years we have had friends and family purchase our produce, pork, beef and poultry so they too can enjoy the bounty that we eat every day.
We have been growing more livestock each year and since this is my true passion, I have decided to share this amazing new business with the general public as well as family and friends. Not everyone has the resources of land or knowledge of animal husbandry to raise their own food. This is where The Pierce Family Ranch comes in! We will be offering natural grass fed beef, pork and farm fresh eggs.
Jodi Pierce
---
For more information about what we are currently selling go to our Products Page.