Beef Shares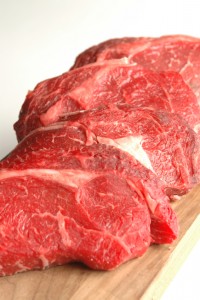 Our Angus and Wagyu/Angus Beef Cattle are pasture raised and do not go into a feed lot.
Meat hangs for 12 to 21 days and is sold in quarters, halves or whole.
***BEEF SHARES AVAILABLE for 2023!**
Wagyu/Angus Cross OR Angus: $4.50/lb hanging weight 
*Price does not include Butcher Fees*
***If ordering for a restaurant, please make sure to check the USDA box in the order form. Half and whole shares available only.***
Customer is responsible for contacting butcher to give cutting instructions.
Non-refundable Deposit required for order:
$325 whole
$175 half
$100 quarter
Deposit deducted from order at time of payment (see Notes on Beef).
*You will be receiving roughly 50 to 60% of the hanging weight total in meat.*
USDA Beef Variety Packs: No Longer Offering
Place a BEEF Order

---